*Note: Photos are taken with different cameras with different settings, thus the sizes of the images may differ and have been shrunk by a lot.*
I think we left round 10 in the morning.
Was dead tired cause I slept for only 'bout an hour plus the night before...
The two pretty ladies in my car.
And I still managed to take selcas every now-and-then =x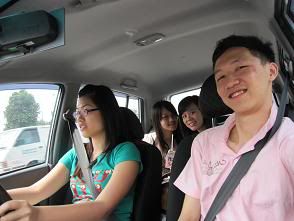 And then there was all the singing and talking throughout the journey, with a very annoying uncle constantly snapping photos.
Then
we
I decided to rest a little at Tapah Rest house.
Had to take a break to take a munch...
... and acting stupid in public.
And then we finally arrived at our destination by 3pm.
Had to eat proper Brunch before we check into the hotel on the Island, so we dropped by Butterworth for my must-eat hot spots!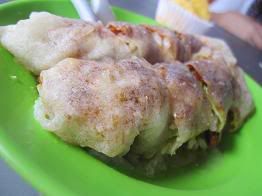 My favorite Popiah~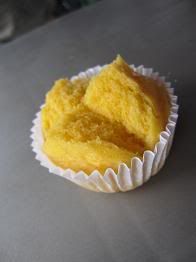 Some
kuih
that's made of sweet potato/something like that.
p/s: Model not included upon purchase of
kuih
.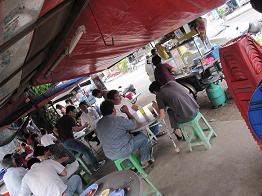 Jawa Mee / Pasembur!
A Must-have to people who drops by =D!
Ice Kacang~~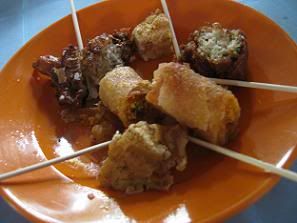 Lobak
Asam Laksa
And after kidnapping my friend, Sally-sama with us, we left for the Island~
Diligently looking through my check-list of things to do in Penang while waiting for the ferry.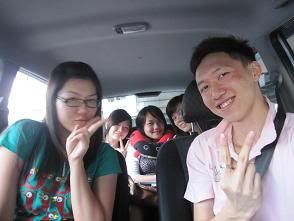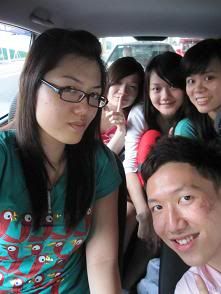 The usual selcas while waiting for the ferry. Fully utilizing our time.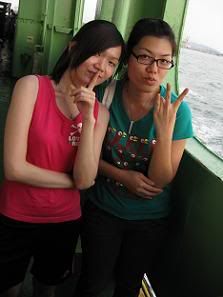 Finally arrived at Tune Hotels =D!
Its very new and well-maintain as far as I know.
I'm happy with the rooms and services. =)!
View from room.
New World is just next to the hotel = convenience.
And then we got ready to go out for dinner.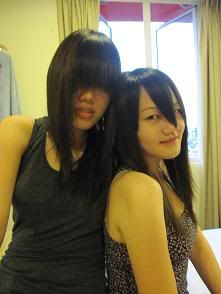 Usual fooling around.
The thing was, we initially intended to go Ke Lok Si Temple, but I forgot to check the closing time and guess who had to postpone the trip D=
Anyhow, we got to have a nice dinner there =)
While waiting for food to be served....
The two ladies waited patiently and staring at....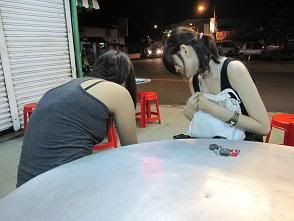 ....Sally-sama and me, being mesmerised by...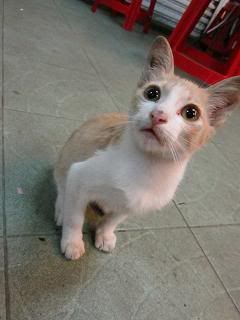 ... this photogenic kitten, while...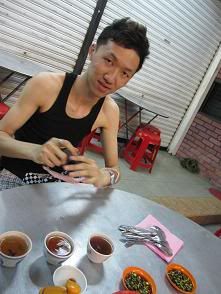 ...this uncle was busy snapping away as usual.
And then food was served~!
Onion omelet~!
Ku luk yuk


Home made Tofu which spells Love~!

Went back to the hotel after dinner and were talking nonsense.
And while they were laughing out loud while watching White Chicks, I was listening to their laughter well into the night while trying to get some sleep.

That's all for Day 1, which was not as hectic or packed as compared to the remaining days throughout the Penang trip.

So do stay tuned for Day 2 next up~!